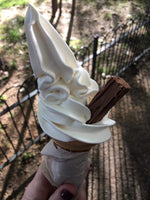 With summer in full swing, Lucy is spending some time in Suffolk with her family, as she does every year. Suffolk is where the idea for Lucy's Dressings originated from and many of the recipes were thought up in this beautiful county. 
Here, she shares a few of her favourite ways to make the most of the great British summer.
Every summer since I was a child, I've spent time in Suffolk right next to the sea. One of my favourite activities growing up was crabbing and I love that I'm now passing this activity onto my children as well. Crabbing is such a fun way to spend an afternoon - kids and adults both love it and in my family it always gets competitive! Crabbing equipment is super cheap and once you've got the gear, you can use it summer after summer. We love to head to the local butchers before we go crabbing, and they'll either have some scraps they don't mind donating or we use bacon. Make sure you stick a little extra bacon outside your net to get the crabs to bite, or I've recently discovered that crabs are partial to a bit of sausage roll as well! Once we're done with catching and have counted up who has caught the most, we release our crabs back onto the beach, the perfect time for one final bit of competition - we always end the day with a race as to who's crabs get back to the sea first. 
There really is nothing like British seasonal fruit and I absolutely love taking my children to pick your own farms - it's a great way to spend a few hours especially when the weather is nice. Plus normally pick your owns have gorgeous farm shops, so it gives me an excuse to have a snoop and hope to see some Lucy's on the shelves!
If there are no pick your owns nearby, I also often just get my kids on their bikes and we set off on a nice easy cycle with the hope of stumbling across some blackberry or raspberry bushes. There are so many wonderful cycle routes in Britain, which is such an easy way to keep the children entertained over the summer, and I know my children love it when we take a picnic with us as well. 
We love any excuse for a picnic in this family, and now that we've got Rhino, we're going on so many more family walks and a picnic is the perfect way to end a walk in Suffolk. I just need to make sure that Rhino doesn't steal too many sandwiches! 
I've shared a few of my favourite British summertime activities but I'd love to know what your favoruite summer holiday pastimes are! Lucy x